La Ley de Bienestar Infantil Indígena (ICWA) (5/14/2022) - Video por encargo
Product not yet rated
Recorded On: 05/14/2022
Register

Foster Parent (Colorado) - Free!
CASA - $25
Foster Parent (Outside Colorado) - $10
County/CPA Worker - $25
Foster Parent (New Mexico) - Free!
Former FP/Adoptive Parent/Not currently fostering - $10
Certified Kin Parent (Colorado) - Free!
Certified Kin Parent (Outside Colorado) - $10
Foster Source Staff - Free!
Non-certified Kin Parent (Colorado) - Free!
Non-certified Kin Parent (Outside Colorado) - $10
Teacher - $25
Speaker - Free!
New Mexico Misc. - $10
Conozca la historia y razón detrás de la aprobación de la Ley de Bienestar Infantil Indígena (ICWA) de 1978. El espíritu y la letra de la ley es el "estándar de oro" de la práctica del bienestar infantil, a través del uso de "esfuerzos activos" para mantener a los niños en sus hogares; y en caso de que no sea posible, colocarlos con familia/ parentesco, dentro de un entorno culturalmente seguro.

Los asistentes también aprenderán de acercamiento al bienestar infantil con humildad cultural para aprovechar al máximo a los niños y familias.
Horas de capacitación: 2
TENGA EN CUENTA: Ignore el código de verificación que aparece al final del video. Ya no es necesario.
Lo que la gente comenta:
"Me ayudó a entender por qué el cuidado de crianza Nativo es diferente. Puede que la capacitación parezca 'negativa', pero me ayudó a entender el valor de la diferencia."
"Súper informativo y excelente para tener la perspectiva y experiencia de personas que realmente conocen las complejidades."
"Uno escucha demasiadas cosas sobra la Ley de Bienestar Infantil Indígena y esto fue muy útil para entender la información detrás de ella."
"Como padres temporales sentimos que es imprescindible mantener la ascendencia e identidad de un niño(a). Esta capacitación lo confirmó y nos dio una percepción de su importancia."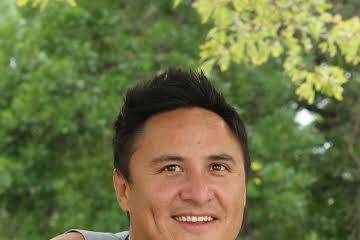 Sheldon Spotted Elk (Moderator)
Sheldon Spotted Elk (Northern Cheyenne) is an agent of change to improve systemic legal outcomes for Indian children and families involved in the child welfare system. He works regularly as a strategic partner with both Tribal and state court systems.
He currently serves as a judge for a tribal court of appeals. He has taught adjunct courses and provided many lectures at law schools throughout the country. And he has authored articles on tribal law and the Indian Child Welfare Act.
Sheldon is a graduate of University of New Mexico School of Law. He is the father of two sons.
$i++ ?>
Key:

Complete
Next

Failed

Available

Locked
Recorded 05/14/2022 | 120 minutes
Recorded 05/14/2022 | 120 minutes
2.00 Training Hours credits | Certificate available
2.00 Training Hours credits | Certificate available